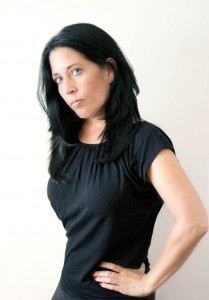 I have been a working writer and editor for 20ish years, serving from December, 2000 through April, 2011 as editor of The Santa Fe Reporter, during which time the paper won numerous state and national awards for reporting, writing and design. During my time at The Reporter, I also participated, lead and helped develop programming for a variety of national writing and journalism workshops and trainings as editorial chair for the national Association of Alternative Newsweeklies' Board of Directors. I also proudly served on AAN's Diversity Committee.
Prior to becoming editor, I worked for the Reporter early in her career as an intern and a staff writer. I also was a staff reporter for several years for the very fine Rio Grande SUN. My writing has appeared in numerous regional and national magazines.
Currently, I am a full-time faculty member in the Creative Writing Department at Santa Fe University of Art and Design where I teach a variety of creative nonfiction, journalism and literature courses.
I have also worked in radio as a host for a news and interview show ("The Julia Goldberg Morning Show") on KVSF, 101.5 FM, and as nonfiction editor for the literary website The Nervous Breakdown.
I received my bachelor of arts degree from St. John's College, and served as editor of the student newspaper. I also was one of two recipients for the annual writing fellowships from University of New Mexico's Creative Writing Department, where I completed my graduate work.
Other random things about me: I twice served as a judge for the Santa Fe County Spelling Bee, hitting a bell whenever a student mis-spelled a word. I collect gloom at Zozobra (yes, I was interviewed by the Wall Street Journal on this topic) and have also served as a judge for Zozobra's National Anthem auditions.