Thanks for reading! Below you'll find a selective but fairly representative collection of writing, both books and articles—features, reviews, interviews—from a myriad of publications in which I've been lucky to appear. Also: a tiny bit of memoir and a bit of poetry for good measure.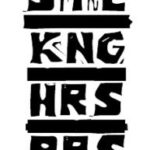 Forthcoming, Fall, 2017: Epistolary: Writers Write to Writers, Living and Dead (Stalking Horse Press). Submissions are still open for this anthology that I'll be editing that explores the power of the epistolary writing. The history of the novel is inextricably linked with the act of letter writing; it was, after all, a project composing letters to be used by less accomplished writers (Familiar Letters on Important Occasions) that launched Samuel Richardson's literary career and, some critics argue, the novel—more specifically, the psychological novel—itself. Letter-writing provides an intimacy and insight into the mind of the writer, making it an enduring element in fiction and a key facet in literary biography (how much better do we understand John Steinbeck, not to mention the nature of love, for having access to his 1958 letter to his son on the subject?). In this anthology from Stalking Horse Press (profiled by Pasatiempo on May 19, 2017), writers from diverse backgrounds and genres will write to the writers—living or dead—who influenced them, be it artistically, politically or otherwise. All letters must be longer than 140 characters. All approaches—lyric, academic, polemical—welcome.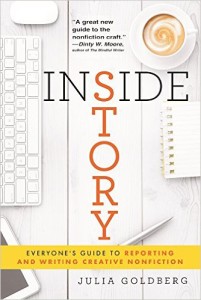 Inside Story: Everyone's Guide to Reporting and Writing Creative Nonfiction published May, 2017 and available everywhere. Read an excerpt from Essay Daily here.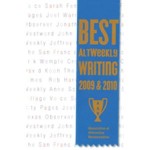 Best Altweekly Writing, 2009 & 2010 (preface and interviews) Northwestern University Press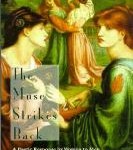 The Muse Strikes Back: A Poetic Response by Women to Men "The Boys I Mean, a response to e.e. cummings"), Storyline Press
Selected Articles
"On What Matters," interview with Noam Chomsky (Santa Fe Reporter)
"Present Tense," interview with Margaret Atwood (Santa Fe Reporter)
"The Cult of Carr," a tribute to New York Times media critic David Carr (Santa Fe Reporter)
Interview with author T Cooper about his memoir Real Man Adventures for the Sunday Rumpus
Wrinkes and Time (an essay about reading dystopian literature as a teenager and then as an adult. For the Rumpus)
Death on Facebook, a miscellaneous satirical sort of something (Higgs Weldon)
Marin Sardy: The TNB Interview: I interviewed writer Marin Sardy for The Nervous Breakdown (where I serve as nonfiction editor) about her work in writing on issues of mental illness and its impact on families and individuals.
Back to the Future, a retrospective about editing The Santa Fe Reporter during its transition to an online magazine, for SFR's 40th anniversary issue (Santa Fe Reporter).
Life on Mars, a little fan-girl review of the Veronica Mars movie (Santa Fe Reporter)
A Week in the Life of a Fired Cirque du Soleil employee (Higgs Weldon)
Help End Violence This Valentine's Day (Role Reboot)
Republican Convention Offers Glimpses of Dystopian Future (The Nervous Breakdown)
Tales from the Desert (SantaFe.com)
Quitting My Job/Changing My Life (Huffington Post/ Role Reboot)
The Virtual Dinner Project (Adobe Airstream)
Seeing is Believing: Images for Change (Adobe Airstream)
"Behind the Music" (Salon.com)
"All Together Now" (Salon.com)
"New Mexico Needs a 12-Step Program" (Huffington Post)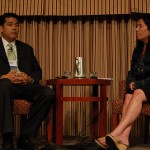 "David Iglesias Feels 100 Percent Vindicated"(Huffington Post)
"Bobby Duvall Says Election is a 'Toss-Up'" (Huffington Post)
Other Huffington Post articles
"Telling It Like It Is," interview with Arianna Huffington (Santa Fe Reporter)
Hold On, review of the film, That Evening Sun (Santa Fe Reporter)
"Brown Power," interview with Jorge Ramos (Alternet)
"John Kerry's Energy" (Alternet)
Farewell letter as editor of The Reporter (Santa Fe Reporter)
Nuclear Ravage: Interview with Adam Horowitz (Santa Fe Reporter)
2010 New Mexico political endorsements (Santa Fe Reporter)
Milla Vanilla: review of Resident Evil 4 (Santa Fe Reporter)
Fear and Loathing: Interview with former Shell Oil President (Santa Fe Reporter)
Soló Pregúntale: Interview with Gustavo Arellano (Santa Fe Reporter)
2010 City of Santa Fe political endorsements (Santa Fe Reporter)
2008 political endorsements, US and New Mexico (Santa Fe Reporter)